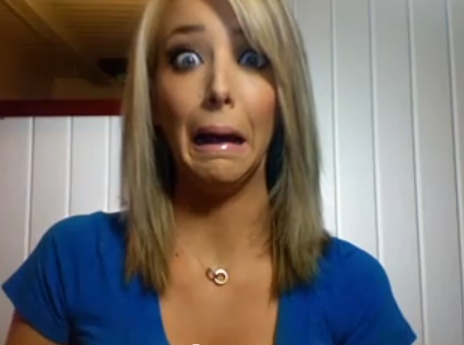 How to Avoid Talking to People You Don't Want to Talk to

Upload Date

February 15, 2011

View Count (Monthly Updated)

About 31,350,000

Video Length

2:48

Likes

About 224,000

Dislikes

About 8,000

"I'm sick and tired of guys thinking that just because I showed up at a club of a dance or a bar, that I want to have their genitalia touching my backside."
In this video, Jenna Marbles tells us of the plan she devised a way to get people to stop talking to her. This is by making a face that Jenna shows us on your right.
This face can ward off pedophiles, strange guys, hobos, and Saturday-afternoon preachers. This is the second most popular of Jenna's videos.
The sequel to this video is "When The Face Doesn't Work".
There is no background music for this video.