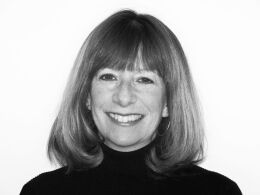 Deborah Mourey is the mother of internet phenomena Jenna Mourey/Marbles, whom Jenna has referenced multiple times in her videos. 

In an interview, Jenna says that at first, she kept her videos a secret from her mom, but now Deborah has grown to become one of Jenna's biggest fans, and she has also said ""I see these notes from young girls that say 'When I watch Jenna, it gives me permission to be who I am,' and I'm very happy for that,", and "Those are the things that make me say, 'This is the work you were meant to do.'"
When Jenna was interviewed on 'In Bed With Joan' with Joan Rivers, she said that her mom does things for her like answering emails and effectively being a sort of manager/personal assistant.
Deborah Mourey currently resides in Rochester, New York. 
Deborah is usually referred to as 'the Debbie Machine' by her daughter, Jenna. 
Community content is available under
CC-BY-SA
unless otherwise noted.